Refundable cups
You can purchase a cup at any stand selling either beer or refreshments. The cups are calibrated to 0.3l and 0.5l and can be purchased for a refundable CZK 50 deposit, unless you want to keep them as a souvenir :-)
HOW THE PROCEDURE WILL WORK
You visit a stand and I don't yet have a refundable cup.

You purchase a new refundable cup for CZK 50 from the staff. The deposit is only collected when you pay for the first beverage. This refundable cup is available at all the stands.

You visit a stand with a purchased refundable cup.

The staff will take your used, undamaged refundable cup and replace with a new, clean cup (this replacement of a used cup with a new cup is necessary for hygienic reasons).

You are leaving the Beer Harvest and wish to return your refundable cup

We will only refund the deposit you paid for your cup at the refund stand – the Nový Jičín tent in the corner of the square (side by the church). We refund CZK 50 for undamaged cups. No refund can be provided if the refundable cup is cracked, the strap is broken off or is otherwise damaged. We only provide a refund for cups from this event (not cups from other festivals).
HIRE FEE FOR CARRIERS FOR REFUNDABLE CUPS WITH CLIP
Are you planning to visit the festival with your family or friends? This year we have obtained carriers, which will make carrying a larger number of cups from the draught tent much more pleasant and easier.
You can hire a carrier for a refundable CZK 100 deposit at the "cup refund" stand.
Handling:
Please handle them considerately, as if they were yours and not just borrowed. Return the carrier in its original condition, it is not intended for other bottles, but only for refundable cups, so please do not overload it.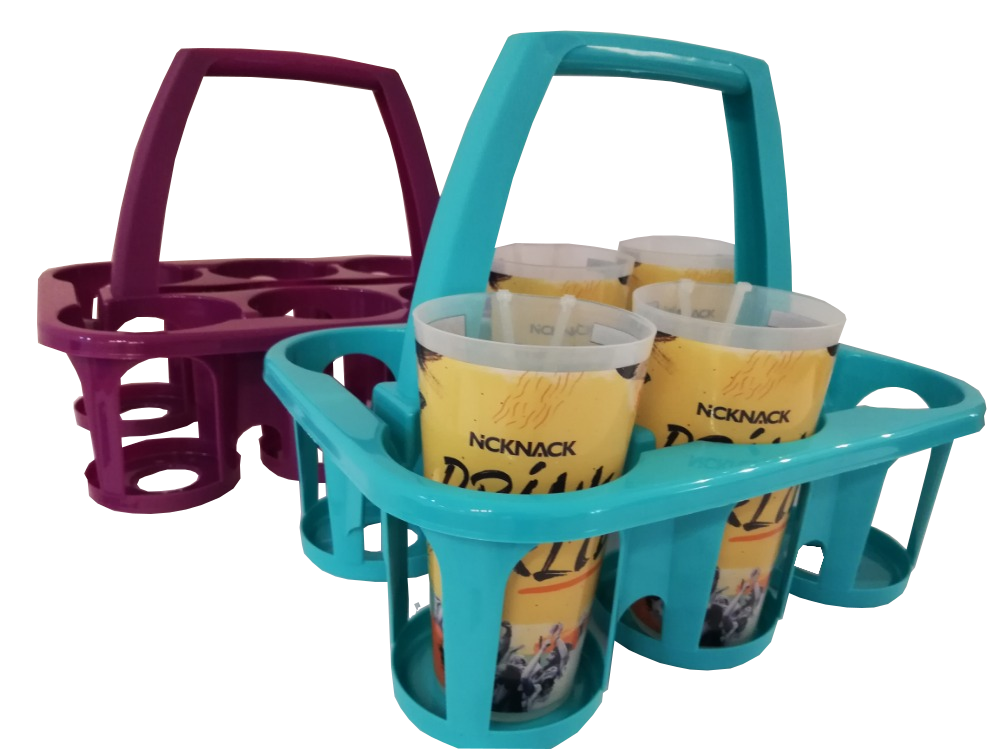 CUP REFUND
You can find the cup refund stand in the tent in the corner of the square (in the direction of the parish church).
IT WILL ONLY BE POSSIBLE TO RETURN THE CUPS ON THE DAY THE BEER HARVEST FESTIVAL TAKES PLACE, UNTIL 1 A.M. AT THE LATEST, AND ONLY AT THE REFUND STAND. PLEASE RESPECT THIS REGULATION. ATTEMPTS TO RETURN THE CUPS AT A LATER DATE WILL NOT BE ACKNOWLEDGED.
Galerie